"Together in the sun and in the wind" on a sailboat, and the experience of the theme park Italy in miniature. This is the happy summer of girls and boys with disabilities participating in a rehabilitation holiday organized by the Istituto Cavazza.
Lucia Iuvone
Marco Fossati
This summer, Emilia Romagna's visually impaired girls and boys took part in the rehabilitation holiday "Together in the sun and in the wind." The project was promoted by the Istituto Nazionale di Ricerca, Formazione e Riabilitazione per la disabilità visiva (national research, training and rehabilitation institute for visual impairment) and by the Cavazza Institute, responsible for the organization of the event because of its many years of experience.
We were in Rimini to attend a course to learn about sailing boats on the open sea, and we were able to get on board the Italian Blind Union's sailboat. In small groups the kids learned the main knots, the boat's shape and spaces and the manoeuvres to be carried out to tack and jibe, alternating at the wheel like experienced sailors.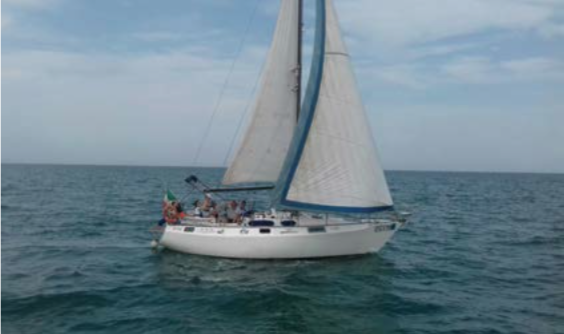 Taking advantage of this educational and recreational opportunity, we had lots of fun in a famous water park. We played a variety of motor and sports activities on the beach; gave individual and functional orientation and mobility lessons, and improved personal autonomy. We had fun and refreshed ourselves with endless swimming in the sea.
Intrigued by the great educational opportunities, we spent a day at the theme park "Italy in miniature" where our country is reproduced in scale, with the Alps, its main rivers, cities and important monuments. We liked the idea that moving about in a miniature representation of our territory could be a learning and stimulating experience for the children who actively enjoyed their day. This innovative activity is inspired by current teaching methodologies of peer education. The older kids elaborated concepts and developed themes and then brought them back to the younger ones with less experience. They also accompanied them during the visit to the amusement park.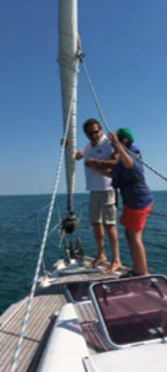 The educational objectives related to the knowledge of the national territory, the consolidation of the main concepts of orientation and spatial representation, the transition from the real to the symbolic and its tactile representation. The themes of miniaturization and scale were pursued using Italy's tactile puzzles. We also created a series of portable tactile maps in A4 format with microcapsules.
Touching monuments, and listening to the descriptions and stories was great. And it was also an opportunity for growth. We wish to highlight the variety of proposals that were made and how they were planned. It was a great learning experience done with professionalism, affection and a desire to have fun all "Together in the sun and the wind!"