Chapel Master in St. Petronio, he represented that stylistic eclecticism that characterized culture in Bologna, a place to meet and exchange around European music in the Baroque age.
As every basilica of Christianity, San Petronio in Bologna, since its foundation during the second half of the fifteenth century, enjoyed the presence of a "musical chapel," a group of professional singers and musicians, paid for music service during liturgical celebrations. Some of the most important musicians of the time, both Italian and foreign, played there and contributed to its growth, reputation and notoriety.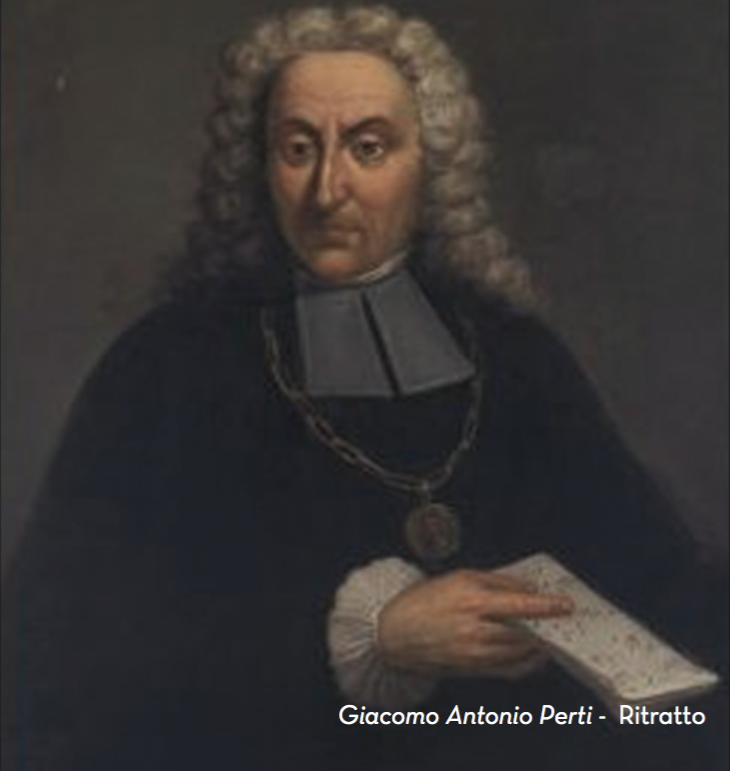 Between the second half of the seventeenth century and the first half of the eighteenth century, the chapel experienced vicissitudes and important reforms. Thanks to masters such as Maurizio Cazzati, Giovanni Paolo Colonna, Giulio Cesare Arresti and instrumentalists such as Giacomo Torelli, Arcangelo Corelli and Giovan Battista Vitali, the chapel had become famous and every Italian or foreign visitor, musician or not, passing through the city had to attend one of the musical celebration everyone talked about.
It is in this context that Giacomo Antonio Perti became the master of the San Petronio chapel in 1696.
Born in Bologna in 1661, after studying singing and counterpoint, grammar and logic, and after obtaining his diploma at only 20 from the Philharmonic Academy (where he became Prince at 26), Perti began his work as an opera composer by presenting Oreste (1682) in Modena and Coriolano (1683) in Venice. Master in the Basilica of S. Domenico then in the church of S. Maria di Galliera and in the Confraternity of S. Maria della Morte, he was elected Master of the chapel in S. Pietro in 1690 and named in 1696 in San Petronio, where in these sacred settings he began intense activities, alongside uninterrupted and much appreciated opera works.
If, in fact, his music library includes more than two hundred sacred and liturgical compositions, between psalms, motets, poems and verses, it is in fact for the dramatic genre (works and oratories) that his fame spread throughout the peninsula and in Europe, adding more than thirty melodramas presented from Venice to Rome from Florence to Genoa, and over twenty oratories presented in Modena, Bologna, Florence and Milan.
As wrote Father Martini, who devoted an important biography to him, "the rich correspondence with princes, noblemen, music professors demonstrate a determined man who was esteemed and beloved by all." He was in fact so appreciated that he was asked to become chapel master by the Grand Duke of Tuscany and the Emperor Leopold in Vienna. Named "Counselor" by Emperor Charles VI, to whom he had dedicated his second printed work in 1735, he became an authority on issues relating to music and was consulted as an expert from all over Italy, considered a reference for his knowledge and wisdom in music and counterpoint.
Although he could have broadened his knowledge and his reputation, Perti remains instead in Bologna at San Petronio as a chaplain master until his death on April 10, 1756. As Martini wrote, "on May 18, took place the usual mass with musicians, and while the others in the chapel made their way to the altar of the B.V. della Pace, he went to the main altar, where pillars were decorated."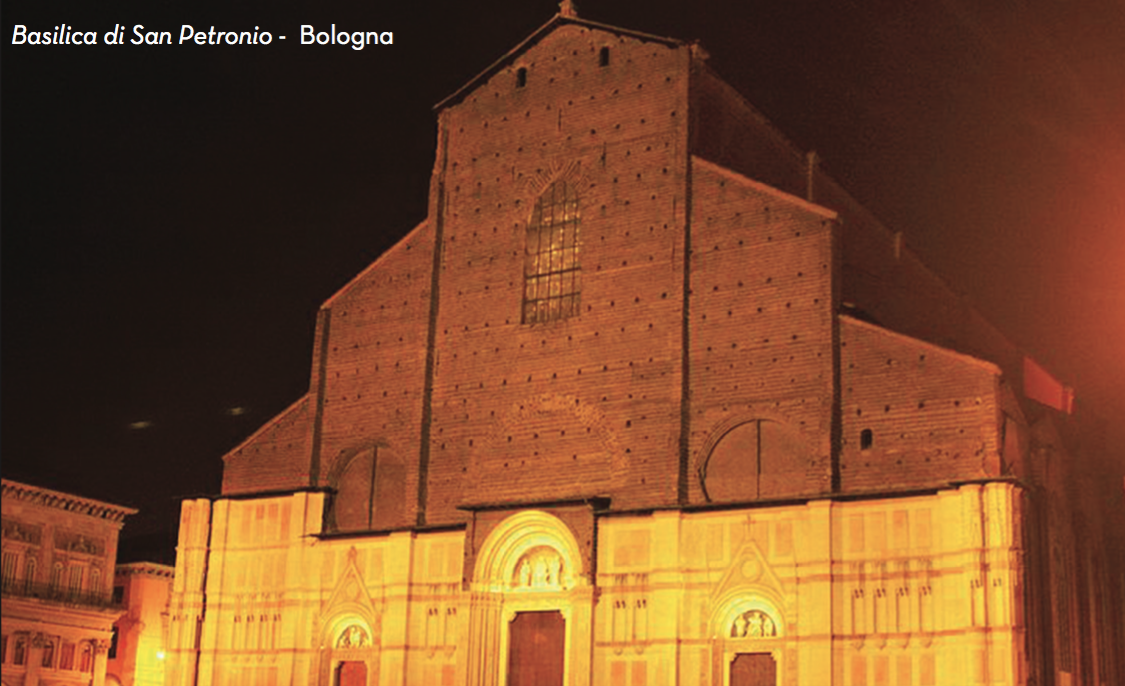 His compositions, almost all handwritten and largely preserved in the archives of the Basilica of San Petronio and the Museum of Music of Bologna, demonstrate the greatness of Bologna's ceremonial music at the end of the baroque era and the importance of liturgical ceremonies in the mid-eighteenth century, in the second city of the State of the Church. In addition to reiterating the stylistic eclecticism that has always characterized culture in Bologna, it is a major venue for meetings and discussion around European music in the Baroque era.