In a pleasant and spacious environment, comedies and comic operas, circus shows, performances of puppets and carnival balls are presented, at popular prices.
Our walk to discover the long-gone theatres of Bologna ends at the corner of Via Castiglione and Via Castellata where, since the sixteenth century, there were the church and the convent of the Lateran canonesses of San Lorenzo, dismantled by the arrival of Napoleon in 1799. It became a "shelter for beggars and wretches fallen into disrepute" (Guidicini) and after several changes of hands, it became, in 1804, the property of Nicola Brighenti who destined the church to a wood storehouse, a wax and glass factory and, in the vast garden, a space intended for daytime shows, which he called Anfiteatro S. Lorenzo.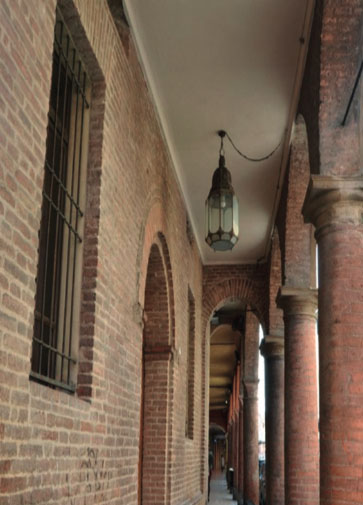 Activities began on July 11, 1809: the venue was spacious and offered at popular prices comedies and comic operas, circus shows, puppet shows and carnival processions, according to the intentions of the government which considered performances as instruments of civic education. The hours took place during the day (starting at 5 p.m. in July and August, and at 3 p.m. during the fall). Access was through the former gatehouse of the convent where a convenient cafeteria was set up, and the prices were affordable to provide honest entertainment to those who, until then, had not been able to access theatres. This was until July 1813, when a fire broke out in the nearby glassworks forcing the owner to suspend operations and demolish the structure. But the story is not over: The papal government returned to Bologna and, in 1826, Brighenti, who had gone from being a "citizen" to becoming a "knight," resurrected his business from the ashes, renaming the space the "Arena della Fenice" (Phoenix Arena) and resuming programming on August 14th. "Its position is very pleasant because it is in the heartiest and most pleasant part of the city. It has an entrance through the alleys of a vegetable garden and fruit trees. The arena is embellished by the owners and equipped with new scenarios and dressing rooms and expanded with seating for about 2,000 spectators," as was written in the newspapers of that time.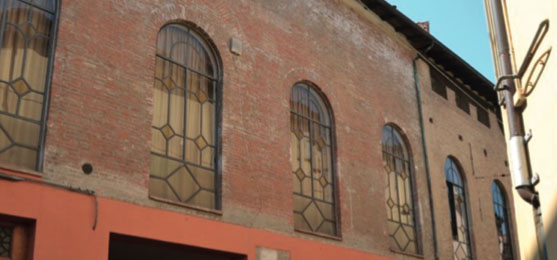 Activities continued through the summer of 1829, the rainiest in decades: the bad weather, in addition to the scarce propensity of the new Legate Cardinal Bernetti towards the events, struck the organization a definitive blow. The arena closed its doors at the end of August 1830, disappearing forever from the list of theatres in Bologna.