Opened in 1636, the Formagliari Zagnoni theatre is the oldest opera house in Bologna.
Stand on the northwest corner between Via Castiglione and the actual Via Farini and imagine yourself at the end of the eighteenth century: Of course, you will not see the white building there today, but the elegant construction of what was one of the oldest opera houses in Bologna, called (depending on the owner's name) first Guastavillani, then Barbieri, then Casali, then Formagliari and finally Zagnoni. Opened in 1636, built in wood, with three tiers of boxes and all the 'apparatus' necessary for Baroque performances, the theatre proposed for the first time in Bologna the brand new genre of melodrama, continuing for the next century with musical works and comedies, then widening the repertoire to the patriotic and revolutionary theatre with the arrival of the French in the city at the end of the eighteenth century. However, from 1763, it was in an open competition with the Community Theatre. And it had begun to be an obstacle for such Giuseppe Badini who had proposed to the city to build his own theatre almost across from it.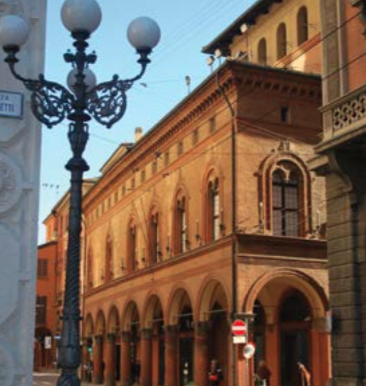 In short: when the management became more and more problematic, on September 5, 1802, the theatre was destroyed in a devastating fire! The chronicles of the time all reported on the catastrophic event: "There was a commotion in the square because of the fire at the theatre, and soldiers of the French garrison began to stop people in the streets and grab them by the chest and forced them to go to the fire, so everyone fled here and there. Quite dreadful!" Despite numerous clues it was not possible to prove that the fire was intentional, even though many decades later the person who had set it confessed the truth on his deathbed.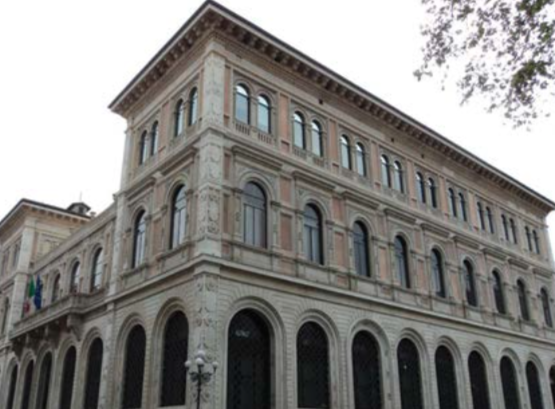 There were proposals to rebuild the theatre, "destroyed because of a man's wickedness or fate," but none of them were approved. Considered "one of the ugliest pictures of the city," the ruins remained there for the next 65 years, until the construction of the building (headquarters of the Cassa di Risparmio) which still occupies that street corner of Bologna.