A great promoter of cultural events, he has been involved in television and entertainment, images and visions.
The most extraordinary thing about Rino Maenza was his ability, as a blind person, to deal with television productions and entertainment, images and visions. His skills as an organizer of cultural events are part of the history of Bologna and Italy.
Salvatore, everyone called him Rino, was born in Bisceglie in 1950. He came to Bologna as a child, after losing his sight due to an accident, entrusted to the care of the Istituto Cavazza in Via Castiglione. After the compulsory school, he attended the Galvani High School in a group class that still remembers his role as an event facilitator during those years of changes and discussions. Rino immediately stands out with the events he organized for his schoolmates.
In the same period his passion for politics grew, which led him to become secretary of Bologna's Socialist Youth Federation and in 1972 director of the publishing house La Squilla, which he promoted together with other socialists. In 1974 he was among the founders of the cooperation of information workers, the first Italian free radio station, with an unlikely location in a caravan placed on the hills.
He attended the Faculty of Law graduating in 1976. He began during those years his professional life in the entertainment, communication, and music sector. Countless initiatives and productions have highlighted his skills as a cultural organizer. Among others, the famous Lectura Dantis by Carmelo Bene, who was a friend and with whom he had already produced the Manfred, a play based on the dramatic poem by Lord Byron, staged on May 6, 1978, at La Scala in Milan.
On July 31, 1981, from the Torre degli Asinelli, on the first anniversary of the Massacre of August 2, Bene read Dante, a production these days broadcast several times by Rai. Rino followed with passion the "amplification" of the reading that allowed the vast number of people present throughout the historic centre to listen to Carmelo's reciting voice. The collaboration with the artist continued with the organization of a theatrical tour with poetry reading together with Nobel Prize winner Eduardo de Filippo.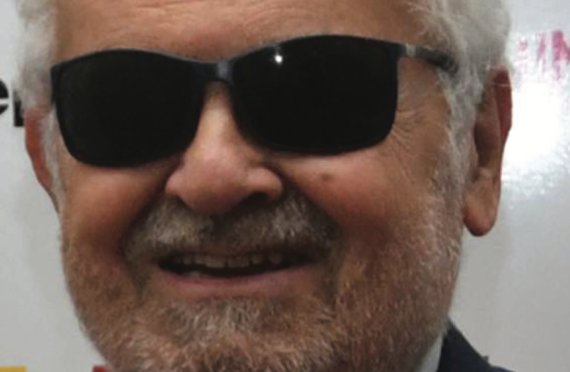 During that time, he held numerous institutional positions in companies and public institutions. He was for a long time a member of the Board of Directors of the Municipal Theatre, of which he was vice president from 1999 to 2006.
In the meantime, he continued his political commitment in the Socialist Party and strengthened his fraternal friendship with Franco Piro, university professor and member of Parliament. Numerous television and radio programs followed in collaboration with Rai. Just this year, Rai intends to broadcast again the Christmas Concert for life and peace from Bethlehem and Jerusalem that Rino had produced in 2001, broadcast worldwide with the participation of many international artists. Rino left us on September 7, 2020, after a sudden illness in his beloved house in Camaiore, leaving us with an overwhelming sense of loss.