With PharoSuite we are all programmers: Luca Ciaffoni among the protagonists of an innovative project.
A concerned developer on accessibility issues, Luca Ciaffoni has worked for years at the Istituto Cavazza taking care of everything related to the web and to innovation. Luca has always worked in the design of technological tools dedicated to improving the lives of people with disabilities. In 2012, he created the app Ariadne GPS, which integrates geolocation, speech synthesis and ease of use giving people with vision loss the opportunity to navigate in a manner that is easy and accessible. Apple invited him as a guest in San Francisco, California, at the Worldwide Developers Conference (WWDC), the event to which all developers dream of participating. Since then, Luca has pursued his research and founded ITCares, together with his colleagues and friends Francesco Ceravolo and Umberto Marini. An innovative start-up, the company's goal is to allow users to create mobile applications, both for iOS and Android platforms, which can also be used by blind and visually impaired people. Many facilities such as hotels, hospitals, schools, parks, can now design and produce guides or information tools.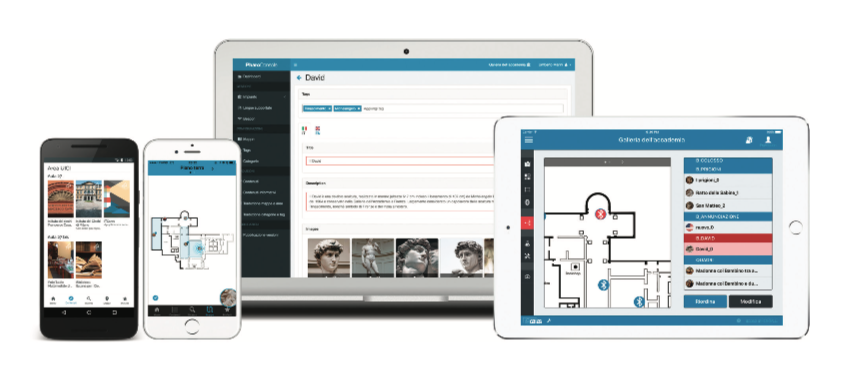 How did you get the idea?
It came to me more than two years ago as I was thinking about the mobility of blind people in indoor settings. My Ariadne GPS app is designed for outdoor use, where the GPS signal is available. Meanwhile, new localization mechanisms have begun to spread in indoor settings, such as beacons, small Bluetooth emitters, which transmit signals that can be interpreted by smartphones. Why not exploit them to understand where the user is and provide contextual information on their position? Developing the idea, we realized that we were doing something that potentially anyone could use to publish content in app, even apart from the use of the beacons. So we created a platform to allow non-expert users to create their own app which would be put in stores and distributed to potential users. PharoSuite is, in fact, a suite of tools. There is a web console for entering information, an app configurator for the iPad for the placement of content in the structure and a previewer app to preview their final app.
What is ITCares mission?
Using technology to improve people's lives: "IT" of course stands for Information Technology and "cares," well, says it all. This is the idea that has always inspired my professional career, and continues to do so in this shared experience with Francesco and Umberto. PharoSuite is the creation of a system for everyone, disabled or not, which allows through an app the possibility to enjoy contents: works of art in a museum, stands at a fair, restaurant menus or hospital clinics. The app one gets is accessible, multilingual, multimedia, highly dynamic and remotely configurable with the tools of the suite, without the intervention of a technician, and it does not require an Internet connection. With our system, we want to reach as many facilities as possible and offer them, at low cost, the possibility of increasing their users, tourists or not, and at the same time provide people with vision loss with practical help.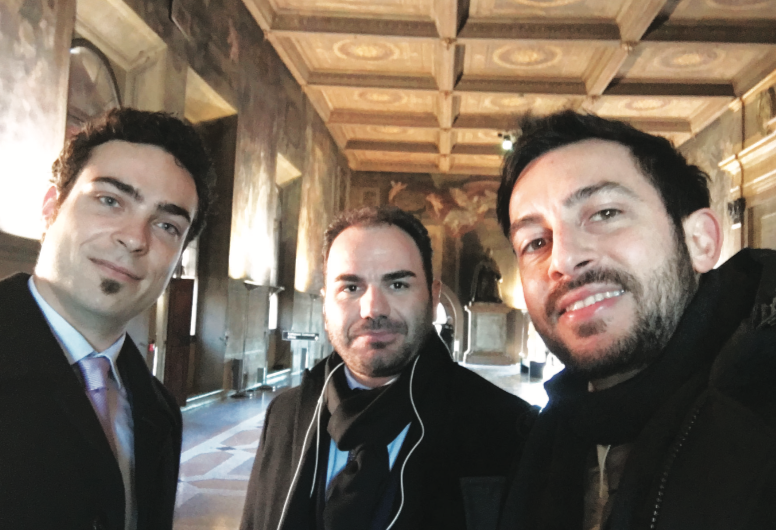 Where does your passion for technology come from?
What really excites me is the possibility of creating things based on what the technology itself has to offer. It is like having a palette, a brush and an immaculate canvas and being able to use them to give shape to your ideas. It gives me great satisfaction particularly when the results are actually useful in the daily life of many people.
What are the opportunities offered to those who are disabled?
With PharoApp, people with disabilities can have information about what is in their own environment. From the description of works of art in a museum (tactile representations, for example) to that of the buildings of a city, to the possibility to read restaurant menus and choose dishes in complete autonomy. Moreover, they can also carry out true content integration, useful even from a professional point of view.
What are your plans for the future? We will work very hard to obtain a stable version to be distributed to all the facilities wishing to use it. We also aim to distribute PharoSuite abroad. ITCares will grow and, who knows, maybe someday we'll be asked to go back to California once again...