Everyone wants to get back to nature, but nobody wants to go on foot. (Andrew J. Wollensky)
There is a legend about the real existence of Mr. Wollensky, but, apart from that, the saying reflects a certain way of living and thinking. Undoubtedly, some of the harmful effects of progress are known to all, but people are beginning to feel a strong desire to go back to a more genuine, simpler, more natural world. But how authentic is this aspiration? We are witnessing the growth of agritourism, the boom in gym memberships, in bicycle sales, the advertising of foods until recently considered out of fashion such as minestrone and soups, but many still choose a place based on its proximity to the parking lot or use the elevator instead of climbing a flight of stairs. Is getting closer to nature an actual lifestyle choice or is it just a fashion thing? This is not an individual phenomenon or linked to a particular social circle. For his work in atmospheric chemistry, the 1995 Nobel Prize in Chemistry was awarded to Paul Crutzen who wrote that "We are becoming a major geological force. People are environmentally aware these days but maybe the information is not available to them to show the scale of changes that are happening." Progress is infinite but it should not be indefinite. In California, in the '90s, the field of ecopsychology was created to study the relationship between human beings and the natural world. Obviously, the existential, individual and social unease cannot be cured only by making a house, a neighbourhood, a city more accessible and more balanced, but all this can also help make people feel better. Psychologists, architects and sociologists are studying to provide adequate answers.
In many universities, including Italian ones, the architectural design of private and public places responding better to human psychology is being studied. Also on food there is a change in trend: slow food is taking the place of fast food. In Bologna, a learned and fat city, since shortly after the Unification of Italy, the Salsamentari, a corporation of producers and merchants who was the only one to be authorized to produce mortadella first and then tortellini, created a thriving local economy and export that helped improve the social reality of Bologna. It is perhaps no accident if it is in Bologna that FICO, Fabbrica Italiana Contadina, was born, with the intention of making known not only the finished product, but also the entire supply chain: from the stable or from the seed to the table. There should therefore be no dichotomy between man and the environment, but a balanced relationship could coexist. Is it just a trend or are we really witnessing a new mindset (or a return to it)?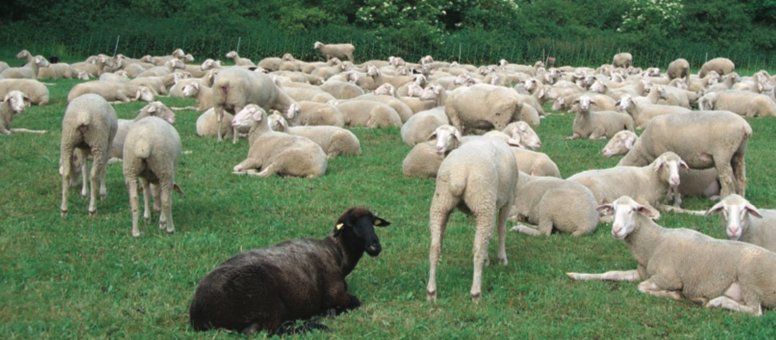 TEST
1) You have free time; your first thought
a) what should I do
b) I'm resting
c) I'm bored
2) In a speech, you hear a word you don't know, you
a) look for the meaning
b) understand the meaning of the speech
c) don't worry about it
3) It's Friday afternoon, you
a) think about the weekend
b) plan next week's work
c) finish the work in progress
4) A city you would like to visit
a) Hong Kong
b) Vienna
c) Oslo
5) You are stressed
a) sofa and TV
b) a stroll
c) dinner with friends
6) You go to an office and the clerk is rude
a) the important thing is that he does his job
b) you make a complaint to the director
c) you discuss it with him
7) In a herd, you would like to be
a) the Shepard dog
b) the sheep with the most beautiful hair
c) the black sheep
8) You're tired and you know that your colleague wants to talk to you about his problem, you
a) avoid him
b) tell him that you don't have time
c) listen to him
9) You hear the word "stable," you think about
a) a building
b) a boring situation
c) a safe situation
10) You hear the word "Margaret," you think about
a) a pizza
b) a woman's name
c) the title of a song
11) When there is something you don't like, you try to
a) avoid it
b) change it
c) adapt to it
12) Someone talked to you in good terms about a person who doesn't like you
a) you trust your intuition
b) you inform yourself better
c) the others are right
13) The best way to be remembered
a) by giving gifts
b) by being the best
c) by helping others
14) Cigarettes; you
a) have never smoked
b) smoked but quit
c) still smoke
15) You're in a foreign city without a map or navigator; your first thought
a) I hope I won't get lost
b) where is the north?
c) where is the centre of the city?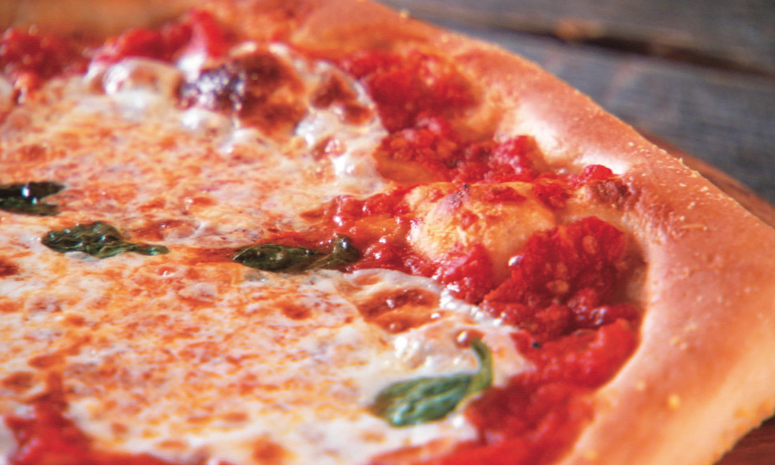 SCORE
| | | | |
| --- | --- | --- | --- |
| Question | A | B | C |
| 1 | 3 | 2 | 1 |
| 2 | 1 | 3 | 2 |
| 3 | 3 | 1 | 2 |
| 4 | 1 | 2 | 3 |
| 5 | 1 | 3 | 2 |
| 6 | 2 | 1 | 3 |
| 7 | 3 | 1 | 3 |
| 8 | 1 | 2 | 3 |
| 9 | 1 | 3 | 2 |
| 10 | 1 | 2 | 3 |
| 11 | 2 | 1 | 3 |
| 12 | 3 | 1 | 2 |
| 13 | 2 | 1 | 3 |
| 14 | 3 | 2 | 1 |
| 15 | 3 | 1 | 2 |

EXPLANATION
FROM 45 TO 35 POINTS:
NATURALLY
You like to surround yourself with natural elements, you love plants, animals and open spaces. If you could, you'd have organic products and your dream (or reality) is to have a house with a garden. You approve that on a social level there is a return to nature even if you think that for some of it is first and foremost a trend. Be careful: to love nature doesn't mean to despise progress or to live a solitary life. Reality and nature can coexist, and you with them.
FROM 34 TO 24 POINTS:
AVERAGELY
Your characteristic? Practical sense and respect for what's around you. You can be a member of the WWF but you won't give up the comfort of the car or your technological pastimes. You think that progress is inevitable and above all necessary but that it's up to people to know how to stir towards the right path and then to know how to manage it.
FROM 23 TO 15 POINTS:
TECHNICALLY
You believe that the present is made to build the future. You think there may be some uncertainties, some mistakes, but you are also convinced that it is necessary to move forward. You continue to live and use science and technology, but you remember not to lose sight of man and the environment in which he lives and in which even future generations have the right to live.