Repealed the ban on women performing in theatres (1797), she is the first woman to play a female role on stage.
"Slender, with a flawless and slightly pale complexion, raven hair with natural curls. Always cheerful and joyful, with lips set to a constant smile and with an expression of angelic sweetness. Her voice was beautiful and graceful, as sweet as her face."
These are the words with which Gioachino Rossini remembers his mother, Anna Guidarini.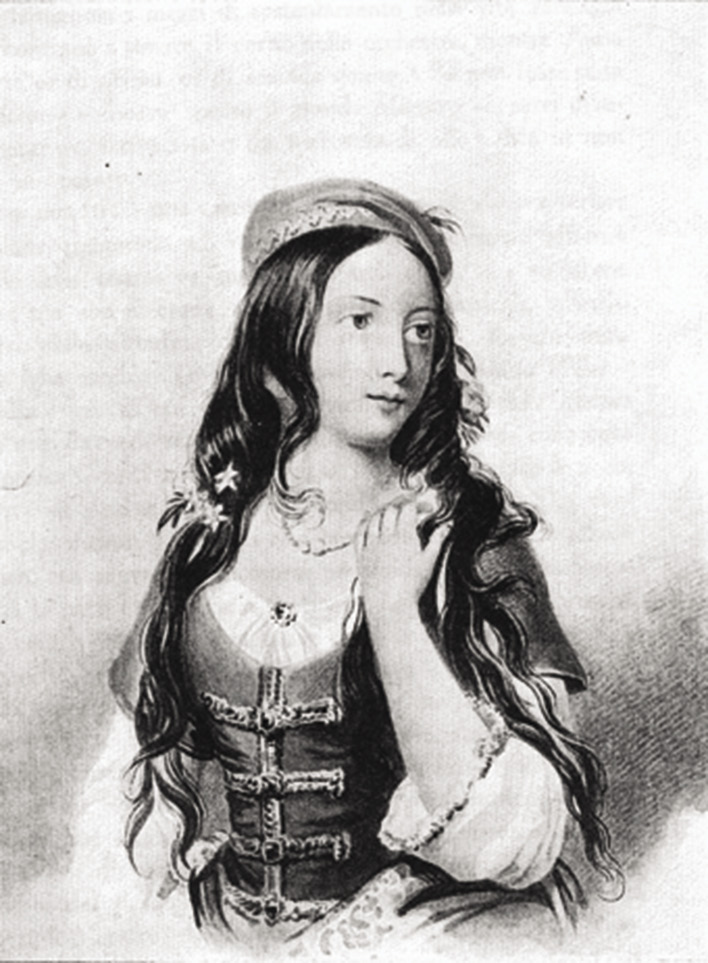 Anna Guidarini was born in Pesaro on July 26, 1771. She was the daughter of Domenico, a baker, and they lived in the centre, in a house where music was made for pleasure and where she sang with her soprano voice in the evenings with friends. Here, in 1791, the young trumpeter Giuseppe Rossini from Lugo found lodgings: the two fell in love, got married (September 26, 1791) and began their life, he as a municipal trumpet player and she as an amateur singer. When Napoleon's soldiers arrived in 1797 and overturned the ban on women to perform in theatres, Anna transformed her hobby into work. She made her debut in Ancona, to the amazement of the public who, for the first time, was seeing a woman playing a female role. Then on she went to Jesi, Ferrara, Bologna (at Marsigli-Rossi), Imola, singing in comic operas by Paisiello, Cimarosa, Mayr, Mosca, and so on. Meanwhile, the revolution ended and protagonists (including Giuseppe Rossini) were captured, tried and imprisoned.
After various hardships, the Rossini family moved to Bologna in 1802 where the presence of theatres and impresarios could work favourably on Anna's career and that of the promising Gioachino, whose name began to appear alongside his mother's, first as a singer and then as a composer.
Guidarini ended her career as a singer in Rovigo in 1807, but from then on became a point of reference for her son: dozens of letters were exchanged between Anna and Gioachino from all over Italy which, even today, are a precious source of artistic information.
Then, Anna's heart disease, which she already had as a child, worsened until her death in Bologna on February 20, 1827.
She now rests, together with her husband Giuseppe and the soprano Isabella Colbran, in a magnificent tomb in the Certosa di Bologna.