Bolognese sculptor Enrico Barberi, between the Fountain of Neptune and Cavazza's funeral monument.
To mark the completion of the restoration work on the Fountain of Neptune, Fondazione Carisbo and Genus Bononiae presented at the Santa Maria della Vita church an exhibition titled Fountain of Neptune: The Architect of Waters. Bologna, Water for the City from the Middle Ages to Renaissance, curated by Francesco Ceccarelli and Emanuela Ferretti. The exhibition paid homage to the Fountain of Neptune, one of the most popular symbols of Bologna.

This exhibition stood along the exposition entitled Enrico Barberi and the Fountain of Neptune. The series of drawings from the history and art collections of the Fondazione Cassa di Risparmio in Bologna was curated by Benedetta Basevi and Mirko Nottoli at the S. Giorgio in Poggiale library. The exhibit is a series of drawings by the Bolognese sculptor, dated between 1895 and 1915, mostly sketches and notebooks, among which research material, which lasted more than twenty years and which Barberi dedicated to the Fountain of Neptune.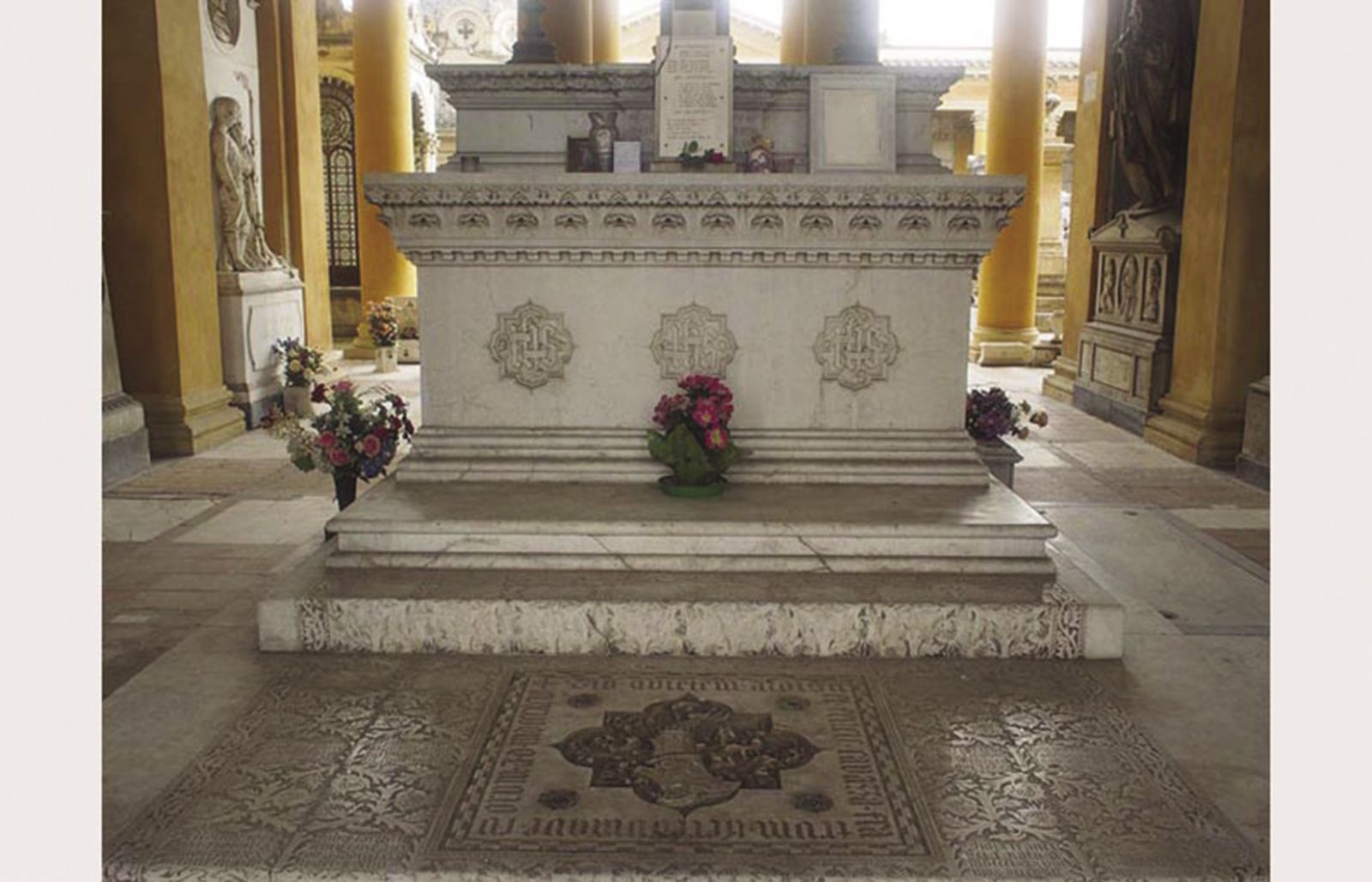 The exhibition is accompanied by the "Quaderno di San Giorgio in Poggiale n. 3," edited by BUP, with a rich selection of material unpublished until now. (Cfr. Benedetta Basevi e Mirko Nottoli (a cura di), Enrico Barberi e la fontana del Nettuno, Bononia University Press, Bologna 2018.). Enrico Barberi was one of the great sculptors at the turn of the nineteenth and twentieth centuries, described by Panzacchi as "meditative and scrupulous." In the Certosa's Gallery of the Angels, he executed masterpieces of great emotional impact such as the tombs of Bisteghi (1891), Cavazza (1893) and Borghi Mamo (1894).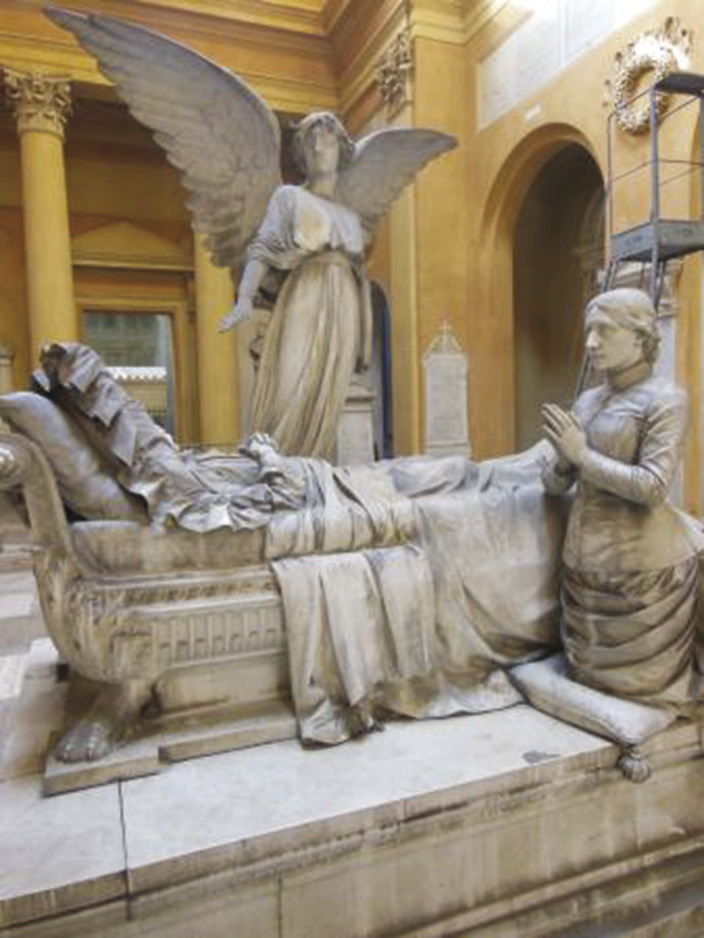 In particular, the Cavazza tomb was a collaboration between Enrico Barberi and Alfredo Tartarini: if otherwise Tartarini devoted himself only to ornamental motifs, in the case of the Cavazza tomb the work was divided between the two sculptors. Tartarini realized the base and the sarcophagus which was splendidly decorated with the invention of the marble carpet and Barberi executed the crucifix above. The Cavazza family was a loyal patron of Alfredo Tartarini, who must have had a relationship of esteem and friendship with Count Francesco, protagonist together with Alfonso Rubbiani of the initiatives promoted by the Aemilia Ars society. (Cfr. Beatrice Buscaroli e Roberto Martorelli (a cura di), Luce sulle Tenebre. Tesori preziosi e nascosti della Certosa di Bologna, Bononia University Press, Bologna 2010).