The culturable welfare project aimed at all citizens who can learn and experiment with new languages and technologies.
Liquid Lab is a cultural welfare project, aimed at citizenship, which launches a new idea of a library in which to learn and experiment with new languages and technologies. The aim of the project is to facilitate access to digital culture and thus learning to use IT tools. The collaboration with the Cavazza Institute has led to the development of an educational and training programme for senior citizens inspired by the Limitless project, which was already outlined a few years ago. Every Tuesday morning, the meeting place is at the Salaborsa Lab Library in Vicolo Bolognetti 2 in Bologna, to learn under the expert guidance of the Institute's staff how to use the tablets' accessibility functions.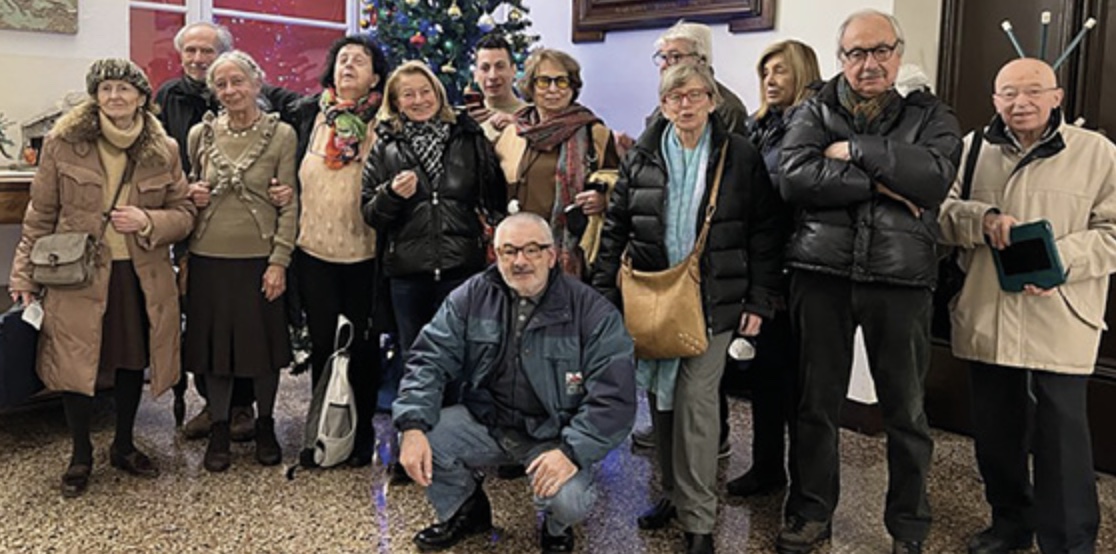 These tools can make it easier for blind and visually impaired people to surf the Internet and read by using enlarged images on the monitor or an artificial voice (speech synthesis) that reads a book or daily newspaper for you. But not only that! During group lessons, which are also a fun opportunity to get to know each other and share successes and difficulties while learning new things, the different demands of everyday life are addressed, such as writing notes, visiting commercial sites, accessing one's bank account, surfing government sites, or planning trips. The Christmas period was thus an opportunity to meet again all together at Cavazza, trainers and participants, to exchange greetings, and to celebrate the first midterm review, between a slice of panettone, the story of the last novel read, or the train ticket finally purchased independently to go and spend the holidays with relatives. We would like to remind you that the Institute for the Blind Francesco Cavazza has always been involved in the autonomy for people living with vision loss of all ages. Anyone interested in an evaluation of their case or simply to receive information on the possibilities available can call 051.332090, the service is free of charge.
Personal services
Evaluation of aids and counselling for people living with vision loss.
Technology Help Centre
A place to learn about and experiment with technical aids towards personal autonomy.
Limitless
To learn the use of computer tools necessary for everyday life, a project dedicated to people over 65.
Educational counselling
To provide support to students, families, and teachers for educational needs and school integration.
For information: +39,051.33.20.90
ipovisione@cavazza.it – sce@cavazza.it