Elegant in its stages, banisters, and ceilings, it became one of Bologna's most avant-garde performance venues and was dedicated to the "divine" Eleonora Duse after one of her triumphant performances.
Our journey through the theatres of Bologna leads to a still important venue for performances today: the Brunetti Theatre. Built by the engineer Antonio Brunetti, who had purchased the site of the Jesuit College of the Nobles of San Saverio in Via Cartoleria Vecchia in 1822, the theatre was inaugurated in January 1831: the beautiful hall is lit by hundreds of candles and, from the 14 boxes, as one chronicle writes, "The large audience is able to admire the elegance of the tastefully painted boxes, banisters and ceilings."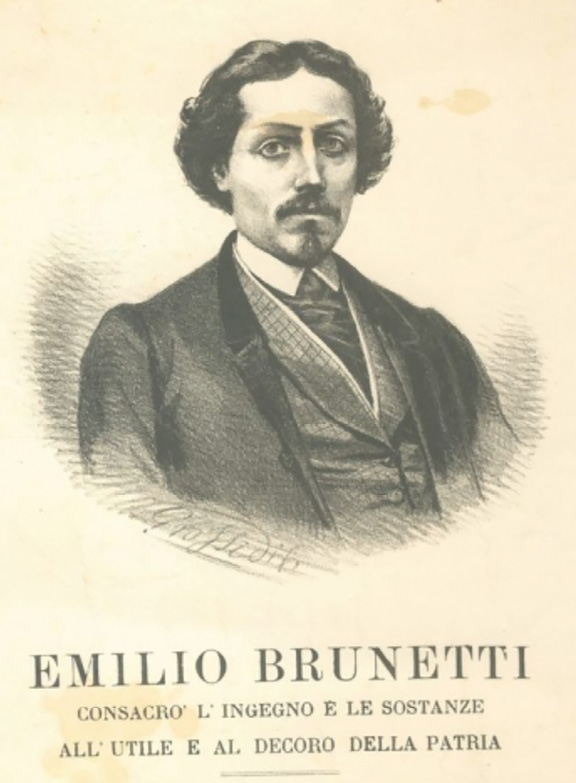 The owner did not have a licence for paid performances and therefore limited himself to marionettists and amateur actors until 1860, when a renovation transformed Brunetti into one of Bologna's most avant-garde performance venues. The theatre, adorned with pictorial decorations by Valentino Solmi, Luigi Busi, Gaetano Lodi and Giuseppe Ravegnani, is equipped with heating with radiators, a sound box located under the orchestra and a modern gas lighting system. And, to combine the useful with the pleasant, during the intervals one can comfort oneself with cotechini, sausages, roast sparrows, and wine. In 1873, it was expanded to a capacity of 2,000 seats and in 1880 it became the venue for popular concerts in which Luigi Mancinelli performed the symphonic repertoire on Sunday afternoons at moderate prices. In 1896, the cinematograph arrived in Bologna for the first time and some short Lumière films were shown following a pantomime featuring a dancer on a wire and a jumping horse.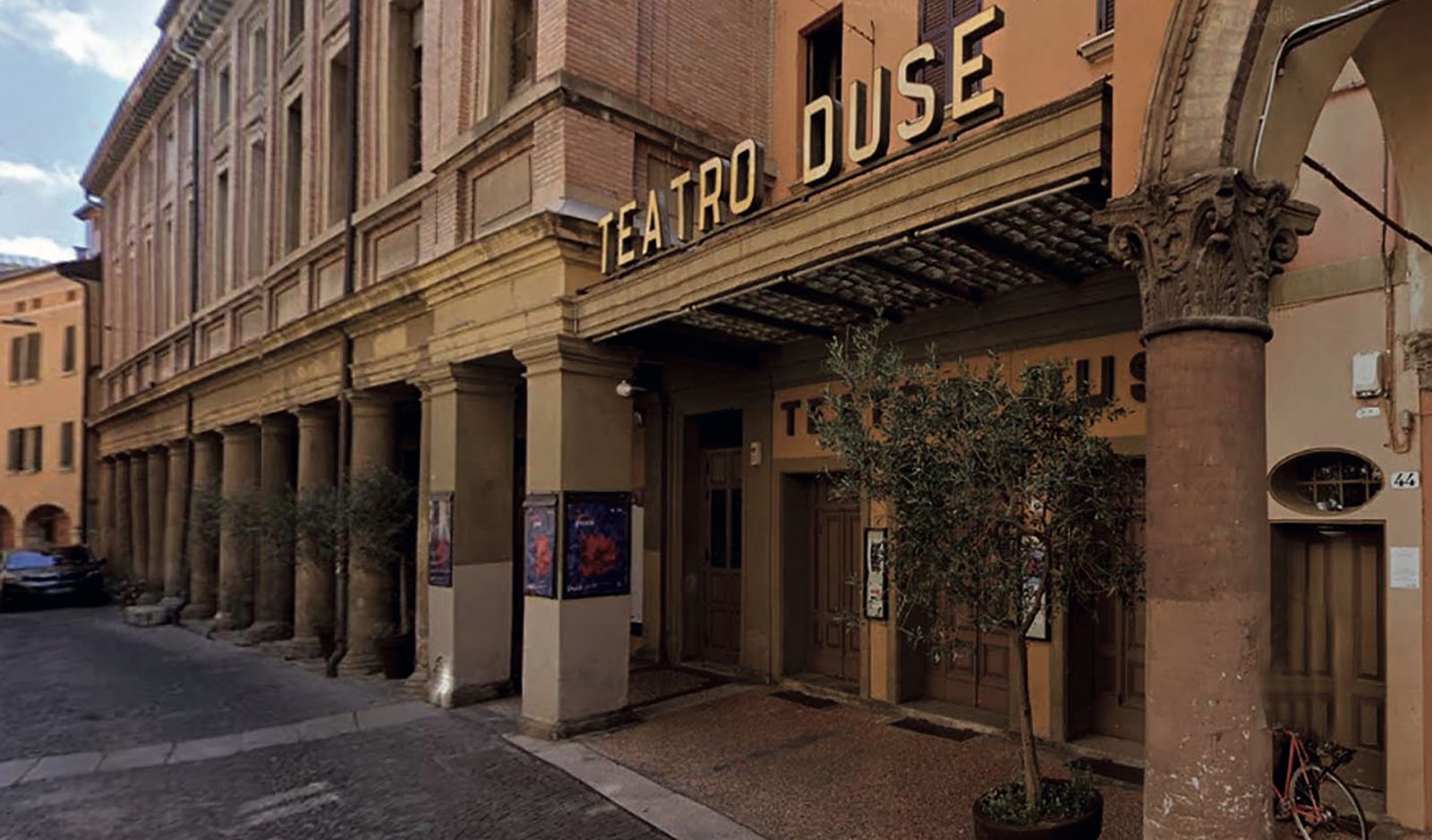 There was no shortage of great performers: in 1882 Sarah Bernhardt performed "La Dame aux Camélias", and in 1898, on the occasion of a triumphant evening in which Eleonora Duse performed D'Annunzio's The Dream of a Spring Morning, the theatre changed its name for the Divina. Spaces in the galleries were widened, the proscenium was expanded, and electric lighting was installed. The theatre then reopened in 1904, alternating between concerts and operettas, operas, prose and reviews on the stage to this day.
Emilio Brunetti, portrait of the founder of the Bologna theatre of the same name, now the Duse Theatre