Information, service, entertainment and culture. This is Cavazza's Web radio, which has always been a dedicated space and opportunity for all
Damiano Storelli
Gennaro Iorio
Radio Oltre is the Institute for the Blind Francesco Cavazza's Web radio which exists since the spring of 2006.
Born in the wake of the rapid dissemination of Web radios' media reality, it has from the beginning provided its users every update revolving around the Institute's activities, disseminating information from the world of technology, transmitting live events held at the Paolo Bentivoglio hall on Via Castiglione 71 and elsewhere, such as showdown tournaments and conferences held within the walls of our beautiful city.
Over the years, we have created and hosted several radio programs, such as Senti chi Guida, dedicated to guide dogs, L'Angela del Focolare, the cooking show for the blind, Occhio alla Tecnologia which brings news from the world relating to technology and telephony, and special shows on the Sanremo Festival by Marco Zollo. In collaboration with the Cavazza Institute and the Italian Blind Union, we have also aired special shows on various recurring events like the National Braille Day and National Guide Dog Day. But the ever-evolving programming always offers our followers big news. *Since September 2013, we air weekly our cultural and social radio program ROC. It is designed and hosted by Gennaro Iorio who has so far done 138 episodes.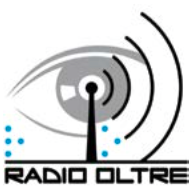 Throughout the years, numerous artists, philosophers, historians, writers, actors, both established and emerging, have taken their place behind ROC's microphone, namely Vito Mancuso, Federica Guidi, Cesare Bastelli, Sergio Rossi, Giovanni Brizzi, Augusto Cavadi. ROC works with IBC Emilia-Romagna, in particular Valeria Cicala, building awareness of cultural initiatives. ROC also presents various spots such as L'antropologo cieco (The Blind Anthropologist) which are travel stories by blind and visually impaired persons. And Occhio prof is a place for blind teachers who talk about their professional lives.
In the last three years, music has been given more attention, offering besides the usual musical events a program that sheds light on both established and emerging artists from the world of music: RiMaCRITICA. Originally hosted by Marco Zollo and Riccardo Baldi, the program always entertains us with top hit artists of the month, specials on great performers from the past as well as emerging and independent artists.
Some of the great names who came to RiMaCRITICA are, among others, Antonella Ruggiero, I Tiromancino, I Nomadi, Fabio Curto, i Marta Sui Tubi, Dandy bestia degli Skiantos, Cesareo di Elio e le Storie Tese and the Zero Assoluto. Radio Oltre has always welcomed and given opportunities to all.
It is possible to contact us for more information on opportunities and to suggest programming and collaborations relating to our radio activities.