A true story of growth without fear of darkness.
A true story of growth without fear of darkness.
Adolescence is a complicated period, powerfulness and insecurities, torments and unknown desires. There is never a calm moment. And perhaps because of that, when it ends, it is a time of life which remains in our heart filled with an emotional and intense burden.
Every day there is a first time, a struggle to fight, a fear to overcome.
When two girls who are blind experience life like Giorgia and Giona, the protagonists of the film Il colore dell'erba (The Colour of Grass), everything becomes more complicated.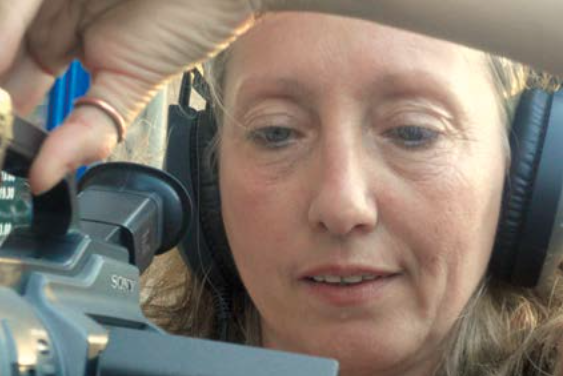 Starting as a documentary, this film tells the story of two girls going through all the fears and doubts common for their age with even more acute senses. Giorgia and Giona don't see, but they decide nevertheless to undertake their pathway towards independence, trying to reach by themselves the lake along the trail which was forbidden to them. Their adventure becomes a symbolic journey that shows one's ability to challenge their own limits for new experiences and growth. The film was conceived, designed and produced to create a particular sensory immersion thanks to the true soundscape designed by famous sound designer Mirco Mencacci (The Ignorant Fairies, The Best of Youth). He allowed sighted and visually impaired viewers to experience the physical and emotional elements of the story. Produced by Indyca and Kuraj with the support of Mibact, the Trentino Film Commission, the Piemonte Doc Film Fund and Rai 3 (Doc 3), and under the patronage of the Italian Blind Union, the film was strongly endorsed by Director Juliane Biasi Hendel whom we have interviewed.
Does the choice to depict the adolescent years focusing on two young blind girls amplify somehow all the emotions and issues of that magic moment?
Yes, I wondered myself about the concept of adolescence. After all, we have all been through that time. Giorgia and Giona, the two protagonists, represented well their age group and did things typical of their age. For example, memorizing a song in one afternoon then realizing the next day that you don't like it anymore. But the quest for autonomy was the most important issue for them. The idea came to Georgia: to go out alone, the two of them. That was the challenge and it was interesting to follow their path, to talk about their desire to be unaccompanied. This became the storyline that I was looking for and throughout the four years that I followed the girls I tried not to lose sight of it. Sure, it has been four years of a long search for the right path with all the possible variations, but the two girls have always been very mature. There were so many details that I could have told, but, in the end, we followed the line that they had indicated, the road to freedom. It takes confidence to find it, within themselves and in the other. We all have a fear of the unknown, but we must overcome it.
To use the tool that communicates through images such as a film for an audience that cannot see those images is a difficult challenge. How did you prepare for this?
It was very difficult. We wanted to create a product for both a sighted and visually impaired audience. For this reason, I searched many possible avenues. Speaking with Eraldo Busarello who did the audio descriptions for the movie, I thought about solving the problem that way. But it seemed like the wrong choice artistically. Also because the girls, who love movies, explained that their favourite parts in a movie are those where they can also understand without audio description. Then I met Mauro Marcantoni, who wrote a beautiful book on blindness. He explained to me how to relate to a blind person. We must take a step further, overcoming the welfare approach and finding the right chemistry through which we can reach a new authenticity. So I tried to find Mirco Mencacci at an already advanced stage of the film making. We talked and he agreed to join the project. His contribution has given the added value that we were looking for. The film acquired that strong texture, inasmuch that the experience is done in cinema, where it really seems to be at the centre of the scene. I am very happy with the result. When we organize screenings, sighted people close their eyes and feel strong emotions. They feel lost like the protagonists, while the visually impaired public says it's all true, it's very real, because the sound indicates where to move, as it happens to the girls who need to find their right way.
Darkness is a concept that frightens, it's the unknown and even dreams, uncertainty and stars, so in some ways it corresponds to the transition from youth to adulthood and that transpires in the movie. But for those who live in darkness, what is the meaning?
The perception of darkness is something abstract. Everyone has the idea of giving light to things. Mirco was also telling me that we can turn on all the lights we want, if you don't see you don't see. It is true that you can develop other senses. Giorgia, who was born blind, has developed the sense of smell and has a different approach. For her, everything is to be discovered. Giona, however, has become blind as a child. She remembers emotions, but not the images and so she tries to find them. And while Giorgia is more cheerful, Giona is seeking answers within. She knows that there is something missing and she tends to look within. Perhaps the way is to enter the darkness we have in ourselves and search: there you can find your dreams.
Mirco Mencacci, the sound designer artist of Italian cinema, tells us about his approach.
Baudelaire said that perfumes, sounds, and colours correspond. How do you listen to them?
In reality, all our senses are linked together by the point of view of memory. When a sound is reproduced in a natural way and does not appear to be artificial, for sure associations are brought to mind. A certain type of wind can suggest a kind of situation which then in turn can remind us of the fragrance of flowers. Or another type of wind can represent a moment of warmth and so of great light. In this sense, Baudelaire was right, because we associate to sound different emotions that move in all directions.
With sound, you not only depict a visible world, but also the song of emotions.
In a world that has made noise its mode of expression, how can one still truly feel?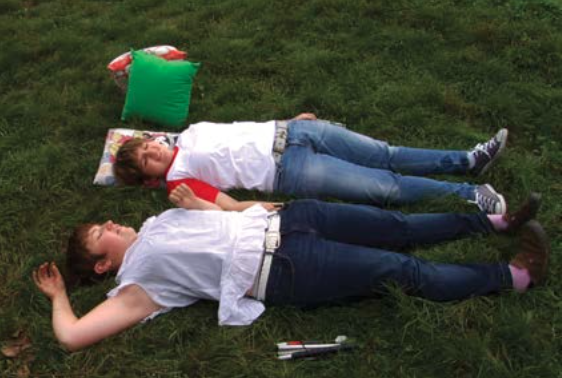 Unfortunately, today, it is difficult to feel things. We live submerged by the noise technology is creating, overshadowing everything. After air pollution is noise pollution. Moving about in this jungle of noise is difficult, but it is now part of our daily lives. I try to pick up sounds and to have them listened to in the most naturalistic way possible. When you watch a movie in a movie theatre, what you hear is the sound that has been processed. Choices have been made about what should be heard. And it is my role to determine how the story is told. I developed a recording technique which captures natural details which are then amplified by the diffusion mode. My goal is to be able to immerse viewers in sound so that what they perceive feels real, vital. During the screening of the film in Bologna, when a spectator heard a dog barking, he told me, "I thought it was in the room". That was a great compliment. As with all things, if a sound is perceived to be artificial, it will not communicate emotions, but if it is natural, emotions are felt directly.
The film depicts a path towards freedom, typical of adolescence, when you grow up with all your intense emotions, capturing the meaning of the world. What is sound like during that period of life?
I believe that sound is sidelined for people who see because they have the feeling that life is something concrete and they tend not to be aware of what it means. A blind person, however, receives more information from sound because it is necessary in order to get in touch with their everyday reality, and even more so for a teenager discovering the world.
What would you recommend to a youth who would like to do a job such as yours?
It's not easy today. When I began working in this field, it worked well, but it's not as easy these days. Of course, in movies sound is half the story and the sensitivity of a blind person can be helpful. You need to be a great listener, to become aware of this very powerful means. You need to be very passionate about technology. To become a sound designer, you must know all the processing steps, from music recording to mixing to live recording. I have experiences in every sector and realized that there were things I did not like, but I made my choices. It took time and a lot of experience, one movie after the other. We must cultivate passion, even in difficult times such as these.