Make everyone a protagonist in the story regardless of physical, social and economic conditions.
Davide Conte is currently Councillor for the Budget of the Municipality of Bologna, and was previously Councillor for Culture.
Speaking with him helps us gain insight into an informed approach to politics and people's needs.
For Conte, good policy is about responding to the needs of citizens by creating an infrastructure that enables all people to achieve their life plans. In this approach, the goal of the administration is no longer simply to offer services, but to work from the perspective of sustainable development within the process of accessibility.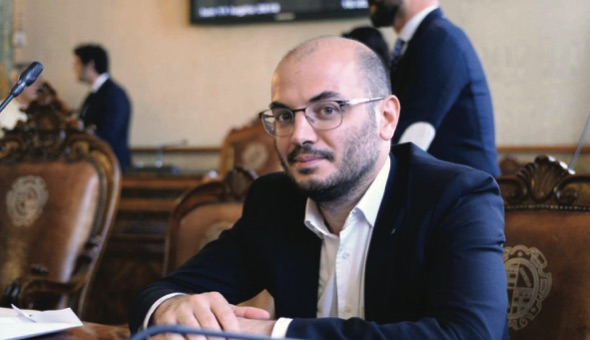 Being able to access one's future and to follow one's dreams should be everyone's right, regardless of physical, social or economic conditions. Only in this way, by giving value to people's life project, can policy move away from the mere occupation of space and move on to make everyone a protagonist of human history.
What emerges from the chat I had the pleasure of having with him is a man who puts people at the centre of everything he does, whether it's about policy but also about pictures to post on Instagram. Behind every action you can perceive a very clear idea of the city, a city that knows how to listen to people's voices giving them the possibility to access their own future.
Between the lines, you sense the regret for not having reached the last mile in the project of an accessible city, but only the first. A first mile that, however, thanks also to the significant shift created by the appointment of the Disability Manager, has started an irreversible path towards an ever-greater awareness on the part of the administration.
Davide Conte has also been an early supporter of the Limitless Project, designed to facilitate digital access for the visually impaired older adults. In it, Conte sees an example of last mile in Bologna's accessibility, going out of the perimeter of a specific type of user and focusing on an entire generation, the elderly.
Another piece of the mosaic that is being built in Bologna, towards a city that lets people be full participants it its history.