The Cardinal on the excellence of the Institute to be forever remembered.
On October 29th, on the occasion of the graduation ceremony for the students who completed the 2018 course for telephone operators at the Institute for the Blind Francesco Cavazza, in Bologna, the new Cardinal Matteo Zuppi, who was in attendance, wanted to honour the Institute and the recent graduates. In the presence of Count Gualtiero Cavazza Isolani, Councillor of the Institute's Board of Directors, Irene Balbo, Regional Councillor of the Unione Italiana dei Ciechi, Nicolina Di Rodolfo, Provincial Councillor of the Unione Italiana dei Ciechi, Pier Michele Borra, Vice-President of the Board of Directors, Elio De Leo, President of the Institute, the Cardinal awarded the diplomas to thirty students and shared with the Institute's entire staff this moment of celebration and satisfaction for the students' achievement, emphasizing that they can now fully enter the workforce which will no doubt be rewarding and fulfilling on a personal, human and social level. President De Leo, in greeting those present and thanking Cardinal Zuppi for his presence among us, recalled that the training courses provided by the Institute are funded by the Emilia-Romagna Region and represent a significant opportunity for the integration into the labour market of people living with vision loss. Count Gualtiero Cavazza Isolani recalled that one of the great objectives that moved the founder of the Institute, his great-grandfather Francesco, was precisely to offer blind people professional opportunities in order to promote active living and social participation.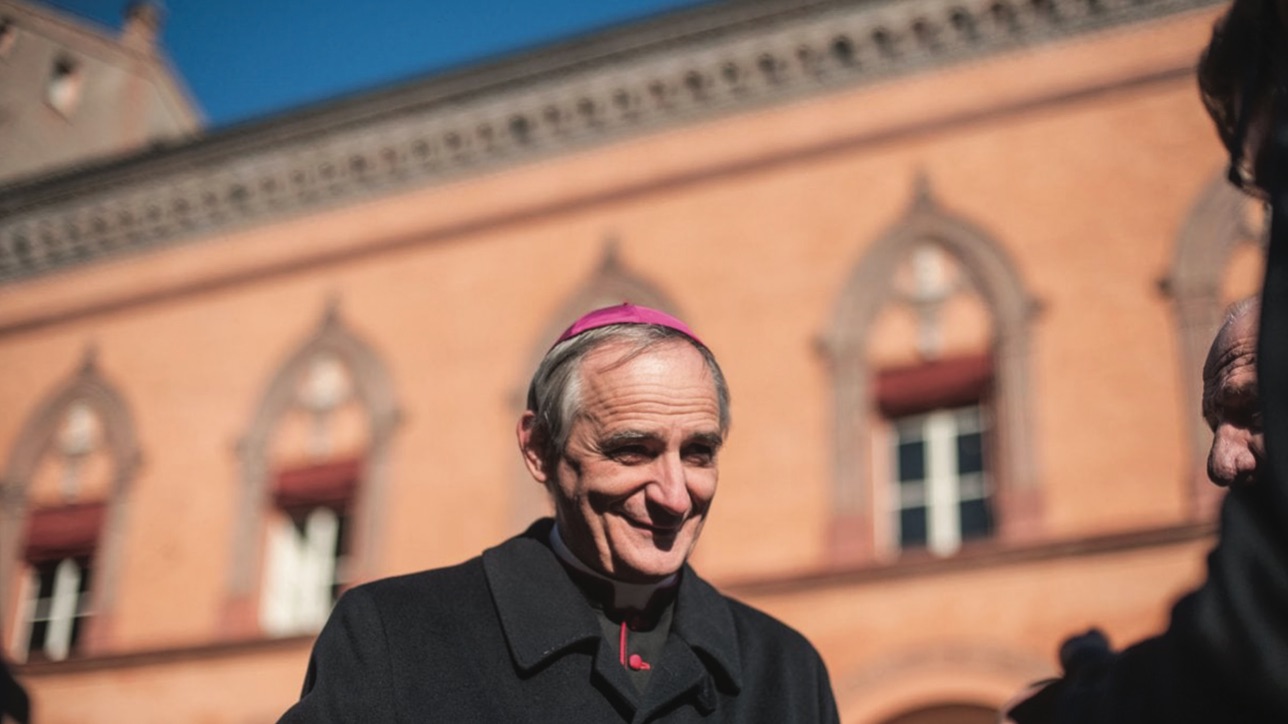 The representatives of the Italian Blind Union have stressed the importance of professional, personal and social achievements in the lives of persons with disabilities, thanking the Institute for its commitment in the professional training sector. Reminiscing about the many achievements and successes accomplished by the Institute over its numerous years of activity, Vice-President Borra acknowledged the commitment of its staff and partners who have contributed to the Institute's positive realizations for people living with vision loss in Italy and in other countries. While Cardinal Zuppi reaffirmed his joy at being present at the event, he emphasized the excellence of the Cavazza Institute, noting that it must always be remembered and highly appreciated on every occasion. In this regard, he reminded us that on the occasion of Pope Francis's visit to Bologna, His Holiness was invited to come to the Institute; however, this was not possible due to time constraints, but according to our Cardinal the Institute is an honour for the city and a symbol of commitment to the full realization of all. After the diplomas were awarded to students, the Cardinal once again thanked the Institute's administrators and staff for their commitment and for the results achieved by our service centre.